CNN
—

Almost three weeks later A transit stop in Memphis, TennesseeDue to the violent arrest and death of one driver, police are expected to release footage of the incident to the public.
Dyer Nichols, a 29-year-old black man, died of his injuries three days after being hospitalized after his Jan. 7 arrest, police said. Five black officers from the Memphis Police Department were fired are facing criminal charges.
Nichols' family and attorneys visited police and city officials Video recordings of the traffic stopThe fleeing Nicholas was described as a vicious, sustained beating that lasted several minutes after officers chased him.
Memphis Police Chief Cherylyn "CJ" Davis He condemned the behavior of the authoritiesAdditional officers have been added and investigations are ongoing.
"It's not just a professional failure," Davis said. "This is a failure of basic humanity towards another person. This incident is cruel, irresponsible and inhumane. And in terms of transparency, you will see this for yourself when the video is released in the coming days," he said.
After Charges are announced On Thursday, Memphis Mayor Jim Strickland said of the expedited investigation, "We are working to resolve these matters in record time because we take these matters very seriously."
Here's what we know about the timeline of the incident, the authorities' investigations and the reaction of Nichols' family:
On Jan. 7 around 8:30 p.m., officers stopped a vehicle for suspected reckless driving, according to a Memphis police report.
Memphis police said "a standoff ensued" between officers and the driver of the vehicle — later identified as Nichols — who then fled on foot. Officers arrested him, and "another confrontation ensued," resulting in Nichols' arrest, police said.
An ambulance was called to the scene of the arrest after Nicholas complained of shortness of breath, and he was taken to a nearby hospital in critical condition, police said.
On Jan. 10, three days after the stop, the Tennessee Bureau of Investigation announced in a statement that Nichols had died from injuries sustained in a "use of force incident with officers."
Following the traffic stop, the officers involved were relieved of duty — standard department procedure — while an investigation into their use of force began, Memphis police said. The TBI and the Shelby County District Attorney's Office were also enlisted to investigate.
Police said preliminary findings point to the extreme nature of the officers' behavior during the stop.
"After reviewing the various sources of evidence related to this incident, I have determined that immediate and appropriate action is necessary," Chief Davis said. In a statement Released on January 15. "Today, the department is sending notices to officials involved in the upcoming administrative action."
The statement added that the department should follow due process before disciplining or dismissing government civil servants.
In the days after Nichols' death, her family's attorney, Ben Crump, repeatedly called for the release of body camera and surveillance footage of the traffic stop.
"This type of in-custody death destroys the community's trust if agencies are not quickly transparent," Crump said in a statement.
On January 18, the Justice Department said it had opened a civil rights investigation into Nichols' death.
"Last week, Dyer Nichols tragically died, days after he was involved in an incident involving the use of force by Memphis Police Department officers during his arrest," Kevin G. Ritz, the U.S. attorney for the Western District of Tennessee, said in a statement.
Acknowledging continued efforts by the Tennessee Bureau of Investigation, Ritz declined to provide further details, saying the US attorney's office "coordinated with the FBI Memphis Field Office and the Civil Rights Division of the Department of Justice to initiate a civil rights investigation."
After its internal investigation, Memphis police Five officials were identified and removed Many departments have engaged in traffic stops for violating policies.
Officers Tadarrius Bean, Demetrius Haley, Emmitt Martin III, Desmond Mills, Jr., and Justin Smith were fired for "use of excessive force, duty to intervene and failure to render aid."
"The egregious nature of this incident is not a reflection of the good work our officers do every day with integrity," Davis said.
A statement from the Memphis Police Association, the union representing officers, declined to comment on the firing beyond saying the city of Memphis and Nichols' family "deserve to know the full details of the events leading up to his death and what happened." contributed to it."
Nichols family attorneys Crump and Antonio Romanucci called the firing of the five officers "the first step toward justice for Dyer and his family."
Two Memphis Fire Department employees who were part of Nichols' "initial patient care" were also fired, the department's public information officer Quanesha Ward told CNN's Nadia Romero.
After meeting with authorities to view unreleased police video of the arrest, Nichols' family and their lawyers described their horror at what they saw.
"He was defenseless the whole time. He was a human piñata for those police officers. It was an unadulterated, shameless, non-stop beating of this boy for three minutes. That's what we saw in that video," Romanucci said. "It's not just violent, it's barbaric."
"What I saw on video today was horrific," Rodney Wells, Nicholas' stepfather, said Monday. "No father or mother should witness what I saw today."
Crump described the video as "appalling," "deplorable" and "horrific." "What did I do?" After hearing Nichols ask, Nichols' mother, Rowan Wells, was unable to watch the first minute of the footage, she said. At the end of the footage, the prosecutor said, Nichols could be heard calling his mother three times.
According to Preliminary results An autopsy ordered by attorneys for his family found Nichols "bleeding profusely from the blunt force trauma." CNN has requested a copy of the autopsy, and Crump said the full report will be available when it's ready.
Shelby County District Attorney Steve Mulroy told CNN on Tuesday that his office is making sure all necessary interviews with those involved are conducted before the footage is released.
"A lot of people's questions about exactly what happened will, of course, be answered once people see the video," Mulroy said, "and he hopes the city will release enough footage to show the entirety of the incident, from the beginning. to the end."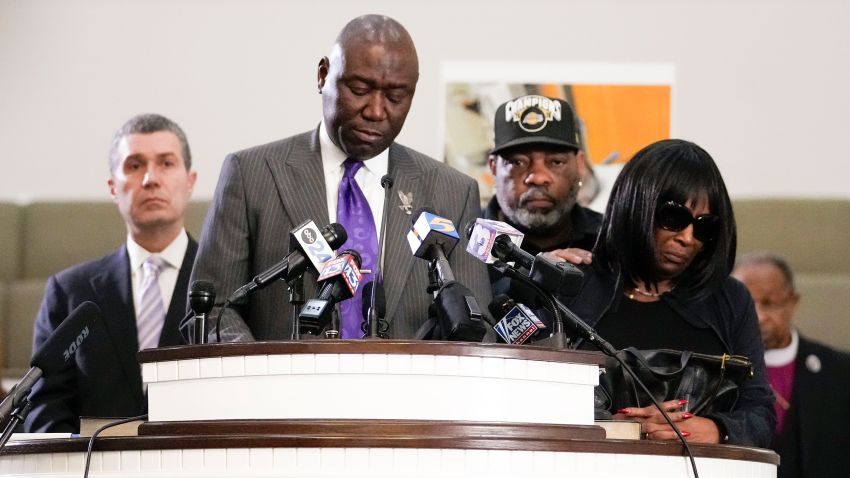 Dyer Nicholls' family speaks out after seeing footage of police beating
A grand jury Accused five officials He was fired by Memphis police on multiple charges, according to the county's district attorney.
Martin III, Smith, Bean, Haley and Mills, Jr. were each charged with second-degree murder, aggravated assault, two counts of aggravated kidnapping, two counts of official misconduct and one count of official oppression, according to Shelby County Criminal Court. and Shelby County Jail records.
"Although each of the five individuals played a different role in the incident in question, the actions of all of them led to the death of Dyer Nichols, and they are all responsible," Mulroy said during a news conference.
All five former officers reported to the Shelby County Jail on Thursday, and four were bonded out by early Friday morning, jail records show.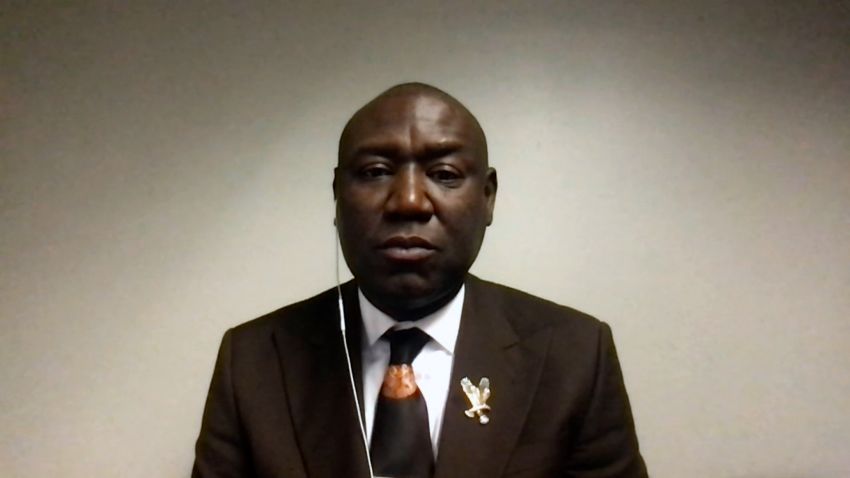 Crump: Nichols video 'reminds you of Rodney King'
Correction: An earlier version of this story misspelled RowVaughn Wells' first name.
"Friend of animals everywhere. Devoted analyst. Total alcohol scholar. Infuriatingly humble food trailblazer."