NASA's Lucy spacecraft, launched in October 2021 to study Jupiter's asteroids, last week snapped a picture of a small asteroid near Mars, giving scientists a stunning surprise.
The asteroid Lucy photographed is named Dinkynesh, and features a dingy moon orbiting the space rock.
The discovery was made during Lucy Dinginesh's flyby of Mars' main asteroid belt, nearly 300 million miles away, the Associated Press reported.
NASA spacecraft captures 'excessive face' on Jupiter
The image was taken when Lucy was about 270 miles away from Dinginesh and then transmitted data and images back to Earth.
The findings included the size of Tinginesh, which was just half a mile across, and its smaller moon, which was a tenth of a mile across.
Dinginesh's mission to take pictures was a rehearsal for a much larger mission looking at mysterious asteroids near Jupiter.
NASA has released never-before-seen photos of the 'ravioli' moon orbiting Saturn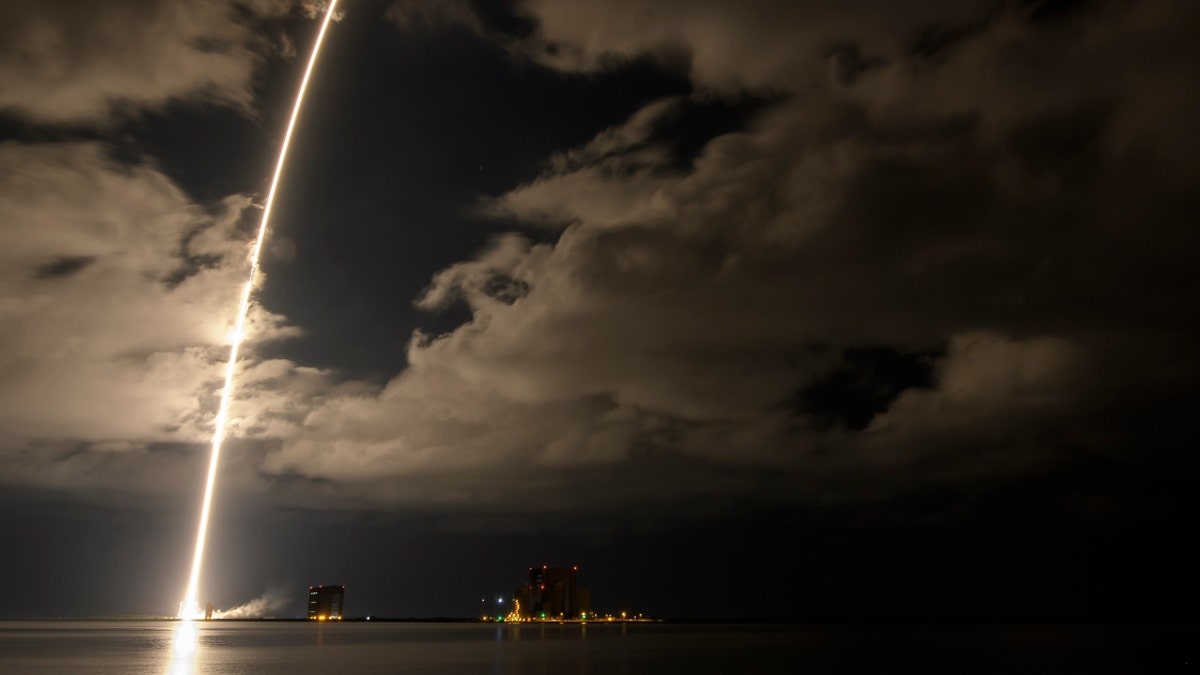 The 12-year mission, which launched on October 16, 2021, is the first mission to Jupiter's asteroids.
Asteroids orbit the Sun and are at the same distance as Jupiter.
Lucy is expected to reach the first of the so-called Trojan asteroids in 2027 and study them for at least six years. The list of seven asteroids to research has grown to 11.
Click here for more US news
The name Dinginesh means "you are wonderful" in the Amharic language of Ethiopia. It is also the Amharic name for Lucy, a 3.2-million-year-old fossil of a human ancestor discovered in Ethiopia in 19702, after which the spacecraft is named.
"Dinginesh really lived up to its name; it's amazing," Hal Levison, lead scientist at Southwest Research Institute, said in a statement.
The Associated Press contributed to this report.
"Friend of animals everywhere. Devoted analyst. Total alcohol scholar. Infuriatingly humble food trailblazer."